I have completed two hats for my little girl for the Fall :)
First is just done in Caron Simply Soft, no pattern, just a cable border leading into a regular stockinette stitch hat. I don't use patterns so it came from my mind...





Sunny Days hat, again no pattern, just imagination...






(top view)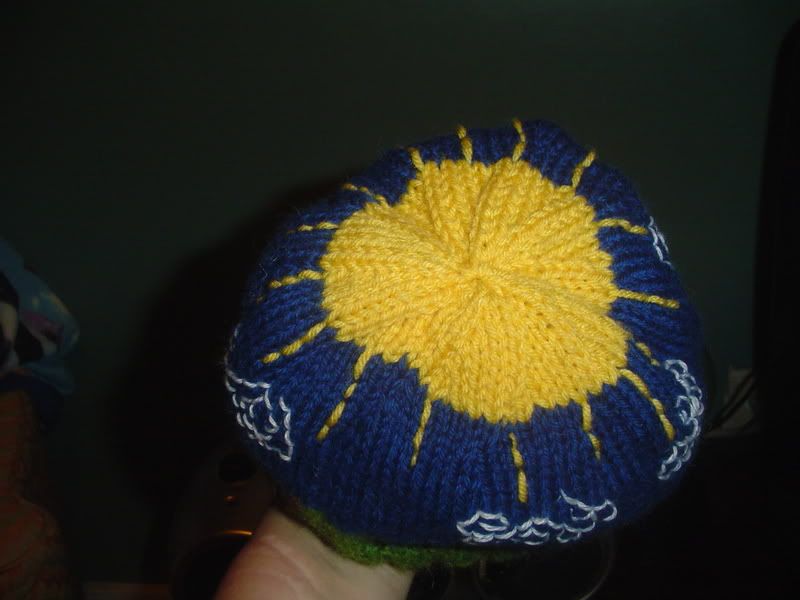 I love knitting ;-)